MM-2014
The Center for Learning & Memory at The University of Texas at Austin held the fifth
on Thursday, May 15, 2014 at the Etter-Harbin Alumni Center
This interactive informational program included
Panel discussion with the CLM faculty about the neuroscience underlying Alzheimer's disease moderated by KUT's Rebecca McInroy
Hands-on activity and demonstration booths
The opportunity to meet Center for Learning & Memory faculty and learn about their research programs
You may
2014 Speakers
Jon Pierce-Shimomura, PhD Assistant Professor of Neuroscience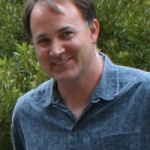 Dr. Pierce-Shimomura studies the genetic mechanisms that govern learning and memory and contribute to neurological disorders. He approaches this complex subject by studying how conserved genes contribute to behaviors in the simple but powerful model nematode C. elegans.  Dr. Pierce-Shimomura is using a genetic strain of C. elegans that mimics the key features of neurodegeneration observed in human Alzheimer's disease to test novel drugs and determine if they can prevent or reverse the degeneration of neurons. Boris Zemelman, PhD Assistant Professor of Neuroscience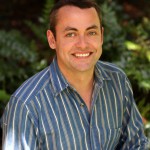 Dr. Zemelman's general research interest is understanding the roles of specific populations of hippocampal neurons in memory formation. By identifying and perturbing the activity of different cell types during memory tasks, he is revealing the contribution of each to the mechanisms of memory.  One focus of Dr. Zemelman's research program is revealing the neurobiology underlying Alzheimer's disease.  He approaches this by detecting aberrant hippocampal cells in the brains of young Alzheimer's model mice and studying the pathologicial mechanisms that are present at the level of individual neurons. Kimberly Raab-Grahm, PhD Assistant Professor of Neuroscience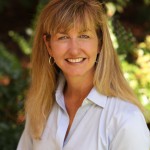 Dr. Raab-Graham is interested in understanding the signaling pathways that are engaged in response to neural activity. She focuses on how mRNA is translated into protein in the nerve cell during learning and memory, and in a variety of pathological conditions including Alzheimer's disease.
 Mike Mauk, PhD Professor of Neuroscience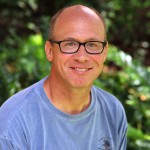 Dr. Mauk received his PhD in Psychology from Stanford University.  Dr. Mauk's research focuses on understanding the ways in which the brain processes information and learns.  He uses experimental and computational techniques to reveal the ways the prefrontal cortex mediates working (short-trm) memory, and the rules by which the cerebellum learns and stores motor memory.